Todays post is a little different, it is also a blog hop for SVG Cutting Files and Peachy Keen Stamps! So it will be doing double duty! You all know how much I love SVG Cutting Files and how fun their fils are but if you are not familiar with Peachy Keen stamps, they have some super cute stamps, and when you see images with sweet little faces that is probably where they came from.
This is a two day hop, and today is the first day!
As with any blog hop, there are prizes!
The prizes for this event will be 2 $35 Gift Certificates (1 from PKS and 1 from SVG Cutting Files) for each day of the hop!
(That's a TOTAL of 4 and $140 in prizes!!)
So make sure to join us on this adventure and have fun!


For this card, I used the SVG Cutting File Pirates Life! So cute, I love it!! Annie from SVG Cutting Files designed the title for me to go with the file. She is amazing!
That fun little face is from Peachy Keen stamps, it is from the Wide Eyed Kids Face Assortment.
The map is inked and then I just drew the trees, trail and x by hand. I cut it all out with my Silhouette.
Here is the line up for the Blog Hop, have fun!
I am so glad you joined me for my Blogaversary Celebration! It will go from Saturday May 11, 2013 to Saturday May 18, 2013 I will choose the winners on Monday May 20, 2013.
Here is what you need to do for a chance to win;
1) Must be a follower of my blog - I will check
2) leave a comment on my blogaversary blog posts the more days you comment on the better your chance for winning!
That's it, nice and easy for a chance to win one of the two great give aways I have.
Winner's choice - stamp set or metal die set.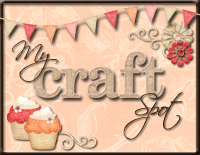 I am entering this
here
.http://www.silhouettechallenges.com